As my pregnancy progresses, I can't help but notice how easily irritated I've become with people. In an effort to channel this irritation into something constructive - that will also keep me from hurting people - I've decided to start a weekly (or as I can remember it) "Ain't Nobody Got Time for That!" post.
This Week's Top Five
1. Jessica Simpson's baby bump terrifies me. Why does it look like that? Why is her belly button so weird? Even more so, why does she keep taking pictures of it! Ewwwww!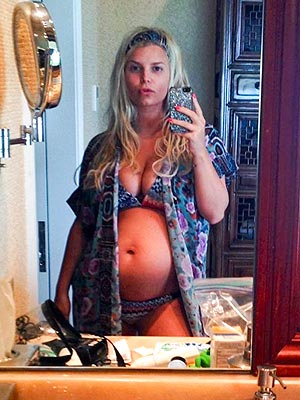 2. Registering for baby stuff at Wal-Mart is like voluntarily hitting your thumb with a hammer - especially if you're registering at the Lookout Valley Wal-Mart. First, their registry printer is broken, so you have to walk back to electronics to get your registry ID printed. Second, you have to leave your driver's license with the registry associate while you use the scanner. Apparently, some idiots have stolen the scanner before making the rest of us leave our identification with some random Wal-Mart employee. Third, half the stuff you actually go to register for is out of stock. Normally, I would've registered at Target, but my mom - with her cute little face - asked me to register at Wal-Mart instead. It's a good thing I love that woman.
3. Why is Kristen Stewart allergic to showers?
4. Taco Bell employees smoke too much pot. They're also not funny and suck at making tacos.
5. The new Superman reboot will not feature kryptonite. I'm sorry, what? The writers thought it was too outdated. How does a main plot device used since Superman's inception become too outdated? Idiots.